If you have ever hesitated to purchase toys for your children because they will only outgrow them, know you have an eco-friendly option. With EcoChico, you can get a natural toy subscription that will allow you to give your child healthy, nurturing toy options that you won't have to throw away.
With our subscription service, you will receive natural, clean toys that your kids will love. After your child has learned from and enjoyed their engaging natural toys, you can send them back for another set of engaging toys.
Select a subscription that you would like to get: 3, 4 or 5 toys.
Select the age group that you think would work best for your child's age and development stage. (You can always change it later by simply sending us an email).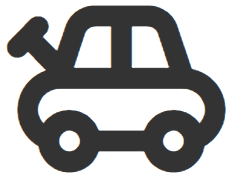 Let us know your child's gender and date of birth, and we will be sure to select toys that they will enjoy most.
You can exchange toys after one month or keep as long as you would like and send them back once your child is done playing.
Cancel anytime, there is no commitment!
* Keep for as long as you would like or exchange for a new selection after 1 month.